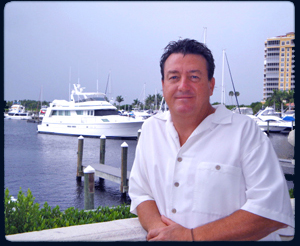 My name is Wayne Lea, and I am a full-time broker representing Pier One Yacht Sales in Cape Coral, Florida.  I have been involved in the brokerage business for over 15 years.  Over the years, I have had experience and training on numerous types of yachts, including attending Tiara universities, Hatteras universities, and  Azimut Universities.   I have worked for the largest SeaRay dealer in the world and I have been involved for many years with yachts from the elite Ferretti Group, representing Ferretti Flybridge Yachts, Riva Yachts, Pershing Yachts & Mochi Craft.  Over the years I have successfully represented many international clients, shipping yachts as far away as Brazil, Greece and Japan.
I am passionate about yachts and thoroughly enjoy helping clients purchase and sell new and pre-owned yachts on the used brokerage market in the US.
I specialize in very clean, quality used yachts in the Southwest Florida area.  If you are looking to purchase a yacht or sell a yacht and are looking for a full time professional yacht broker, please feel free to contact me any time.
Along with helping people buy luxury used yachts, I also assist them with buying new yachts from the Ferretti Group with the assistance of my business partner from Ferretti Group North America. I am fortunate to assist anyone with the purchase of finest yachts in the world – Ferretti Yachts, Pershing, Itama, Bertram, Riva, Mochi Craft, CRN and Ferretti Custom Line.